I have been a happy Cloudways user for a while and I haven't really thought about migrating my sites away from it for three main reasons:
I am hosting all of my sites on a single server.
I am paying Cloudways no more than $15 dollars a month.
I am also leaning on Cloudflare for speed and security so Cloudways is not a big part of the equation when you optimize and secure your site at the CDN level.
However, I have been thinking about Server Avatar a bit as I am a member of their Facebook group
These are my thoughts about why Server Avatar could be a viable option to host my WordPress Sites.
---
Server Avatar Pricing
I am paying no more than $15 to host and back up my sites hosted on Digital Ocean servers via Cloudways.
If I make a move to Server Avatar, I will end up paying $9 to Server Avatar and $6 to Digital Ocean so the move won't save any money.
The only difference is that I can add two more servers at no additional cost but that's not something I am considering at the moment since I don't want to create more niche sites.
I could save $18 if I pay annually, something that I would probably do in an eventual move.
Note: If you have been following Server Avatar's pricing changes, they have changed quite a bit since the beginning and now there is no single server plan. There used to be a free plan but it probably didn't work well for them.
---
Server Avatar: Integration
One thing that you should know is that you need to have an account with the cloud hosting provider where you want to host your sites.
Since I like learning things about WordPress, I don't think that the integration process is difficult at all but Cloudways definitely makes it easier for non-techie people
Having said that this is the reason why Server Avatar is attractive to many users, you have the freedom to choose.
Cloudways limit that freedom by charging the double amount of what your server costs.
Note: Once your server is integrated, you manage your server and sites from the Server Avatar's platform
---
Server Avatar: OpenLiteSpeed Web Server
Cloudways customers have been asking for OpenLiteSpeed but they don't want to give that option to their customers.
is it based on a business decision since the people behind LiteSpeed are the same people behind Cloudpages.cloud and Cyberpanel?
I just integrated a server and now I have OpenLiteSpeed:

I haven't tested this myself but some claim that OpenLiteSpeed servers are faster than other alternatives, while others say, it is pretty much the same thing.
If I wanted to use the OpenLiteSpeed Caching Plugin, I could do it now.
When you create your first WordPress application, you can tick an option so the LiteSpeed caching plugin is installed on your clean installation.
---
Server Avatar: Application Creation
When it comes to Cloudways, every time I create an application, it just works.
I created my first application with a custom domain, After a few minutes, I could check my site and a few pages only since it was a clean WordPress installation.
Then I wanted to log in to check the LiteSpeed caching plugin in action and the login pages redirected to my homepage. I checked some of the settings for ten minutes and I wasn't able to figure out what the problem was.
I deleted that server since I am just testing Server Avatar and I created another one using the Ngnix server.
This time, everything got worse, the login page shows a 404 error and the whole site shows a white screen with a message that reads "Proudly Managed by Server Avatar"
The third time was a charm, I deleted the previous app, and this time and I created another but didn't use a custom domain right from the get-go and it worked.
But the story didn't end there, I added one of my domains and once again I got the message that reads "Proudly Managed by Server Avatar"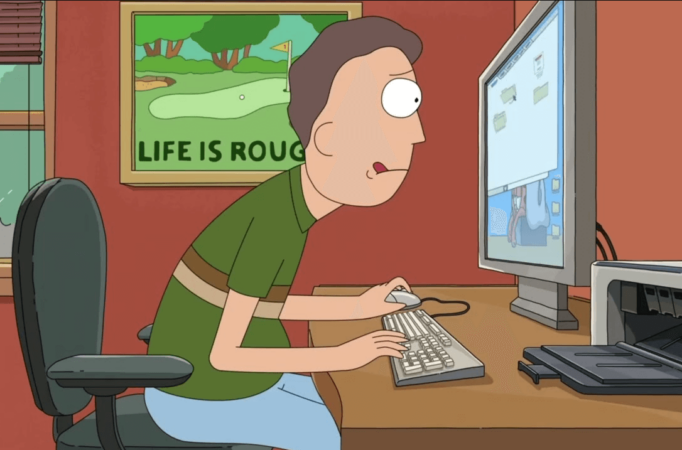 I didn't contact support. I bet they could have helped me troubleshoot what the problem was.
Note: If you don't care about server stuff, this could be frustrating for you. I am not a fan of contacting support. I just hope things work as smoothly as possible.
---
Server Avatar: File Manager
One thing that you won't find on your Cloudways Dashboard but you will have it on Server Avatar is a file manager.
To be honest, a file manager is not a deal breaker for me since I am used to working with FileZilla when I want to check something on my WordPress Installation.
You will probably find the Server Avatar's file manager useful when you have to check something and you are not close to your work computer.
---
Server Avatar: Site Speed
To talk about site speed when you are talking about cloud hosting panels is sort of irrelevant since none of these companies own any servers, what you get is a panel to manage what you would have more problems managing without.
The only difference between Cloudways and Server Avatar is the choices, we see Cloudways now owned by Digital Ocean promoting their own servers instead of Vultr, Linode, AWS, Upcloud, and Hetzner.
I don't think Cloudways will be open to adding more cloud hosting companies to their options.
Server Avatar gives you far more cloud hosting companies to work with.
Since I use Cloudflare APO or Free CloudFlare Page Caching, If I make a move, that move won't be based on speed.
---
Server Avatar: Security
When it comes to security, I think that both companies do a reasonable job to prevent their accounts from getting hacked.
When it comes to site-level security, I think you shouldn't give all the responsibility to these Cloud hosting panels.
Your site can get hacked whether you are using Cloudways or Server Avatar.
I rely on Cloudflare and the free Cloudflare Firewall Rules that I have created to handle all the issues.
I got two of my sites hacked once on Cloudways but it was because of a rookie mistake.
Since the implementation of free robust Cloudflare rules, I haven't had any security incidents.
I don't use security plugins so I rely on following practices and security at the CDN level.
---
Server Avatar: Fail2Ban
I have never used Fail2Ban but if you read Server Avatar's feature and get excited about it, you shouldn't if you are less than a newbie on WordPress Security.
I would have to do my homework in case I really want to use it or I would probably let it work.
As I previously said, I rely on Cloudflare and good security practices so I would rather spend time tweaking my free Cloudflare Firewall rather than spending time figuring out how to work with this Fail2Ban thing.
---
Server Avatar: Firewall
It seems that the Firewall Rules that you can create have to do with allowing and denying access to certain ports.
I bet lots of casual users don't know what ports to allow or deny access to.
Do you know what ports 22, 80, 443, and 43210 are?
---
Server Avatar: CloudFlare Integration
I don't really understand the point of Cloudflare Integration since I don't see anything special as a result of such integration.
I use Cloudflare the way most people do, I install their plugin to make CloudFlare APO work as it is meant to.
I also install the plugin to clear the cache of specific pages and posts that were updated.
On Cloudways, you need to connect both services unless you want to use the Cloudflare Enterprise CDN add-on
---
Conclusion
The more that I play with Server Avatar the more I realize that their cloud hosting panel is not necessarily built for the casual blogger who can press a button and expect everything to work accordingly.
Casual bloggers are here to make money and they are not interested in saving $18 if they have to learn how a new Cloud Hosting platform works.
It seems to me that the target audience is people who manage several sites.
My final word is that it seems to me that Server Avatar is getting better but it is not for everyone, I don't have much to gain at this moment from leaving Cloudways behind and managing them with Server Avatar.
I will give Server Avatar another try in the future hoping that their panel is friendlier assuming they want to appeal to a wider audience.
---