What SEO plugin have you used? I have used a few SEO plugins during my blogging journey.
At First, I didn't use an SEO plugin, then I used Yoast but I didn't want to pay for Premium so I jumped ship as soon as Rank Math was launched.
I got tired of Rank Math so I gave SEOPress a try. I even bought Premium for a year.
While using SEOPress, I realized I wasn't using many of its features and SlimSEO became my go-to plugin.
Now, I am thinking if I should really keep using an SEO plugin or if I should stop using them once and for all.
Slim SEO Review
Slim SEO doesn't have as many options as Rank Math and SEOPress since they have never wanted to be a Swiss Army Knife.
These are the main features that you will find in SEOPress
I don't use the code, socials, or tools at all.
Meta Title and Meta Description
I never write meta titles so deactivating and deleting Slim SEO won't hurt my site in that regard.
On some sites, I have taken some time to write meta descriptions and I wouldn't like to lose all that work if I find later during my blogging journey that having a meta description is better than not having one.
Ahrefs has this to say about meta descriptions:
Meta descriptions aren't a ranking factor

25.02% of top-ranking pages don't have a meta description

Google rewrites meta descriptions 62.78% of the time

Relevant and compelling meta descriptions entice clicks

How Often Does Google Rewrite Meta Descriptions?
If you are not writing meta titles and meta descriptions, you can deactivate and delete Slim SEO knowing that you can install it back in the future with the certainty that nothing will be lost.
Meta Robots
A robots meta tag is an HTML snippet that tells search engines how to crawl or index a certain page.
Meta Tags are something I am not worried about. I understand that complex sites might find a feature like this useful but I don't really need it.
All content I write has the intention to rank.
Open Graph and Twitter Cards
I don't use social media like I used to do.
Some say that social networks like Facebook or Twitter are dying and video content and short videos are taking over.
In case I really need to use Open Graph. There are code snippets that you can add to the functions.php file which can help you do that.
Canonical URL's
Canonicalization is the process that search engines use to determine the main version of a page.
You can learn more about canonization by reading this Ahrefs Article
I don't know if my site has been saved by SEO plugins when it comes to canonicalization.
You can check what Google is checking in the coverage section from your Google Search Console account.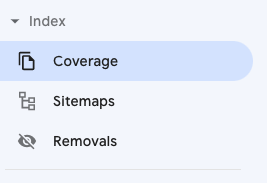 Rel Links and RSS Feeds
I don't really need the rel links
I deactivated all my RSS feeds
Sitemaps
WordPress has sitemaps and you can customize them.
The native sitemaps are not as cool as the ones created by SEO Plugins but they do what they are supposed to.
Native WordPress sitemaps don't arrange posts by the last modified date.
Breadcrumbs
Breadcrumb navigation stands for internal links that give users and search engines a clear trail to follow around your site
I don't use Breadcrumbs because I created pages for my categories so my breadcrumbs would be homepage and post.
Auto Redirection
This is what autoredirection does:
When you upload any file to WordPress, WordPress creates an attachment page for that file. This page provides very little information about the file and the page looks quite empty. As search engines already index the files, allowing attachment pages to be indexed make duplicated content and increase the bounce rate. It's better to disable the attachment pages.

Auto Redirection
A code snippet could handle the attachment page created for images.
SLIM SEO: Schema
I don't know if the basic schema for posts has a huge impact on search results.
I usually enabled basic schema because I prefer having something rather than nothing.
Some experts claim that basic schema won't boost your SEO.